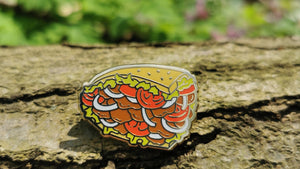 Das Japanische yuruyuru studio hat einen einzigartigen Dönerpin entworfen. Hier erzählt die Designerin Natsuno Hattori von ihrem Liebe zum Döner und wie deutsche Holzhäuser sie nach Deutschland gezogen haben.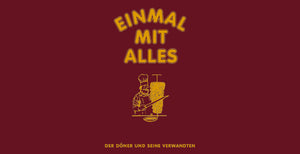 Award winning bartender and restaurateur Cihan Anadologlu, explores the history of the döner kebab and offers the largest collection of döner recipes to date.  "We all know the classic döner...
In her book Mit Blauem Pulli und Falafel Fladenbrot Selina Ursprung draws, paints and writes about her observations from Döner restaurants in Biel, Bern and Berlin. She picks up on...
We are proud to collaborate with Herzette - one of Berlin finest young illustrators. 
Together with Herzette we created the Döner Love collection for all you döner lovers out there.
WE CELEBRATE THE DÖNER KEBAB, ITS MANY CHEFS, MOTHERS AND FATHERS. ALLES ZUM MITNEHMEN!